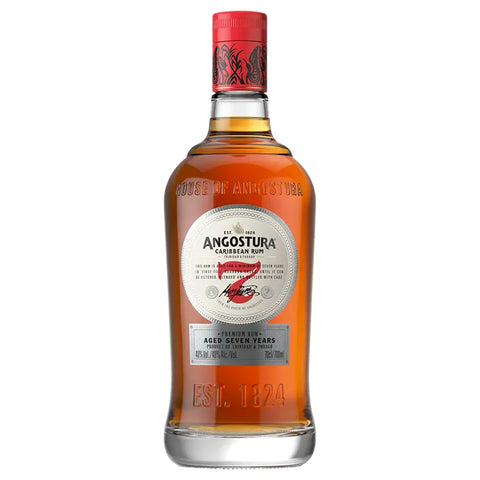 Angostura 7 Year Old Rum
A blend of aged rums, matured in bourbon barrels before undergoing filtration. This is a continuous-still rum from Trinidad and Tobago's famed Angostura company.
Tasting Notes
Offers golden syrup and black treacle on the nose. Some cocoa, spices. Bourbon smoke, char, vanilla. On the palate, dark chocolate, burnt sugar. Tiramisu. Creamy. Crème brûlée and custard on the finish, with a little cocoa and coffee, a hint of tar.
Country: Trinidad
ABV: 40%