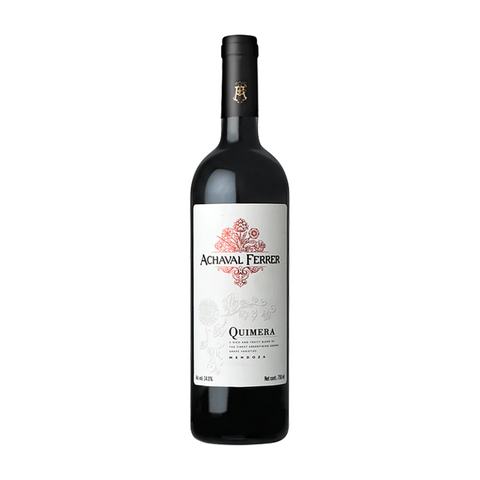 Achaval Ferrer Quimera 2018
Founded in 1998, Achaval-Ferrer is a team of friends who dream about great wines. Achaval-Ferrer is also a collection of old vineyards in beautiful places. They are committed to the production of wines that are expressive of their terroir. They are a small winery because this is the key to top quality. Low yields allow the vineyards to express their personality in the grapes. Low intervention winemaking allows the grapes to fully express their vineyard in the bottle. Each of their wines is a different expresson of Malbec: The Mendoza Malbec is about varietal tipicity. Their Quimera blend is about Malbec as the key to complexity and balance.
Tasting Notes
A deeply nuanced wine, scented with notes winding from earth and boulder, to dark fruit, up to delicate rosemary hints. It is ample on the palate, with delicious and almost feminine acidity. Quimera is heuristic, an intimate discovery, a search for perfection.
Country: Mendoza, Argentina