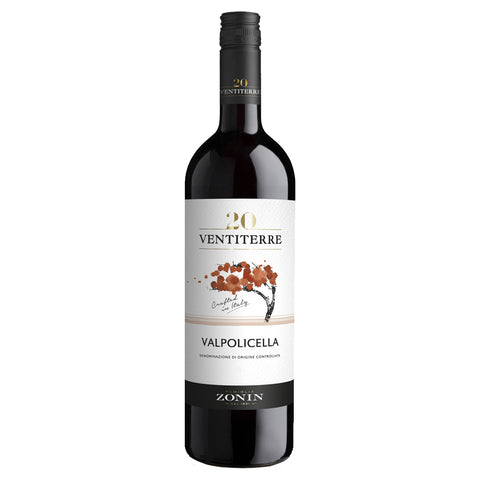 Zonin Ventiterre Valpolicella 2018
For anyone who enjoys rich, fruit-forward wines, the red wines of Valpolicella have a lot to offer. The thick texture and roasted cherry and plum notes are reminiscent of extremely fine Californian Zinfandels.
Tasting Notes
Bright, attractive and warm ruby-red color. Fruity and fresh with vinous tones and well defined scents of bitter almonds against a tenuous background of wild berries. Dry on the palate with delicate and soft veining and harmonious balance. The aftertaste is highly persistent and delectably clean.
Food Pairing
It pairs very well with all meat meals, traditional Italian savory foods, and mildly aged cheeses.

Grape Varieties: Corvina, Rondinella and Molinara
Country: Italy - Valpolicella