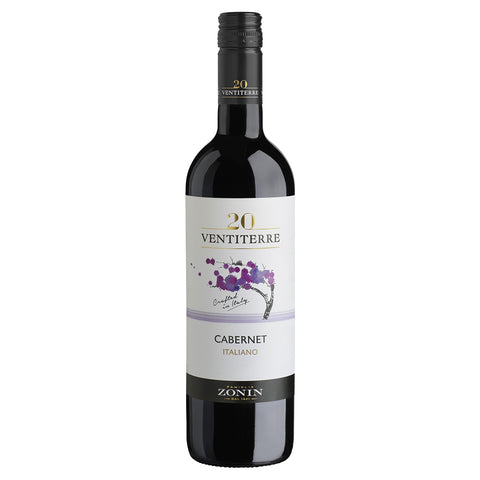 Zonin Ventiterre Cabernet 2018
A simple, yet tasty Vino da Tavola, meaning table wine, ready to be accompanied by a meal and your loved ones around a dining table.
Tasting Notes
Vivid and intense ruby-red color. Pleasant, full, and beautifully nuanced fragrance. Strong body and dry flavor that demonstrate excellent winemaking. It has a background flavor that is gently grassy, rich, and well-balanced.
Food Pairing
When paired with savory dishes like polenta or other classic Italian cuisine, it can be enjoyed as a full and generous wine to be savored throughout a meal.

Grape Varieties: Cabernet Sauvignon and Cabernet Franc
Country: Italy - Vino da Tavola