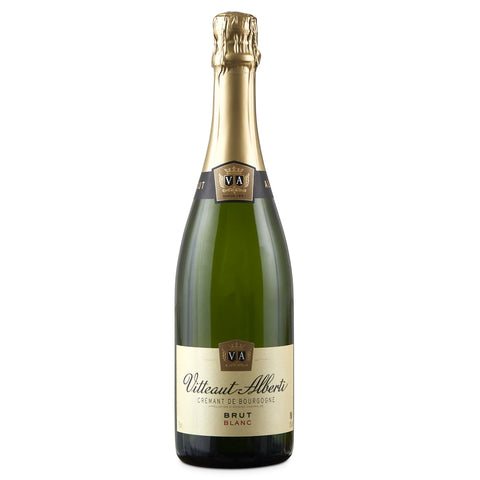 Vitteaut Alberti Crémant de Bourgogne Blanc Brut
20.800 JD
26 JD
you save 5.200 JD
Crémant Vitteaut-Alberti captures its aromas in the terroir of Burgundy. Situated in Rully, south of Beaune, the Maison Vitteaut-Alberti remains attached to the creation of sparkling wines from the world's best Chardonnay and Pinot Noir by the "méthode traditionnelle." Finesse of bubbles and freshness are the key words of Maison Vitteaut Alberti.

Tasting Notes
This Crémant de Bourgogne reveals a brilliant pale gold hue, with fine, satiny bubbles. The nose is fruity and floral. The palate is at the same time light and full, wine-rich and subtle. A successful marriage for this Crémant de Bourgogne Blanc, harmonizing the finesse of Chardonnay, the wine fruit of Pinot Noir and the liveliness of Aligoté.
Food Pairing
Ideal as an aperitif or with dessert, it can also accompany white meats and poultry.
Grape Variety: 40% Chardonnay, 40% Pinot Noir, 20% Aligoté
Country: Burgundy - France