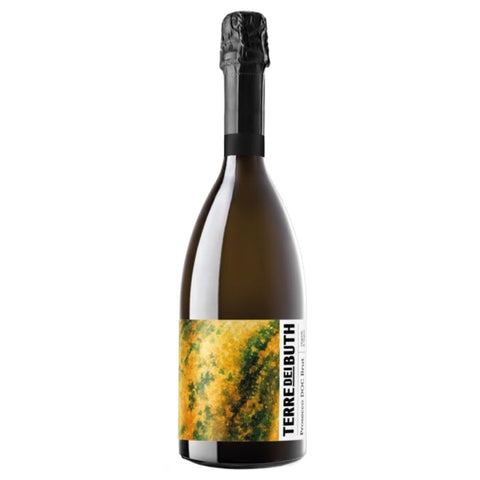 Terre Dei Buth Prosecco Spumante Brut
Terre dei Buth is a family-owned winery that mainly produces Prosecco and Pinot Grigio, and is one of the few 100% organic wineries in the Prosecco DOC region. There's an equal emphasis here on love of the land and love of the product, every stage from sustainable vineyard management to the most modern technology in the winery aimed at preserving the purity of the grape from vine to glass.
As well as vineyards the family grows an array of vegetables all year round, like the grapes all are organically grown, the vegan production of the wines is what inspires the colourful and distinctly unusual labels, with everything from pink lettuce to aubergine adorning the bottles.
Tasting Notes
Fine and persistent perlage. Straw-yellow color. Intense, with hints of green apple. Fresh, aromatic and elegant, with light notes of bread crust.
Food Pairing
A delicious complement to dishes with pumpkin and carrots.