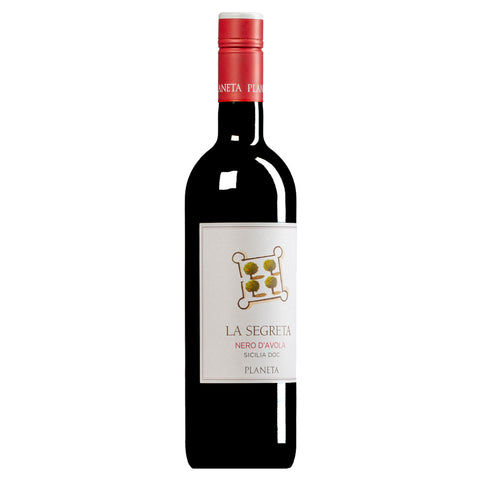 Planeta La Segreta Nero D'Avola 2020
For five centuries and seventeen generations, the Planeta family has been involved in the Sicilian agricultural sector. Their work on the island has contributed to the revitalization of Sicilian winemaking, now one of the most dynamic and sought-after viticultural regions in the world.
All grapes are knowledgeably cultivated in the vineyards owned by Planeta. La Segreta takes its name from the woods which surround the vineyard at Ulmo, the oldest Planeta property. This single variety La Segreta is 100% Nero d'Avola.
Tasting Notes
Ruby red color with violet reflections. Typical varietal aromas of ripe plum, cocoa, wild fruit, and flawless spiciness. On the palate, full and tannins without excess.
Food Pairing
Ideal companion for classic Sicilian cooking, thus with pasta and sauce dishes and main meat courses.