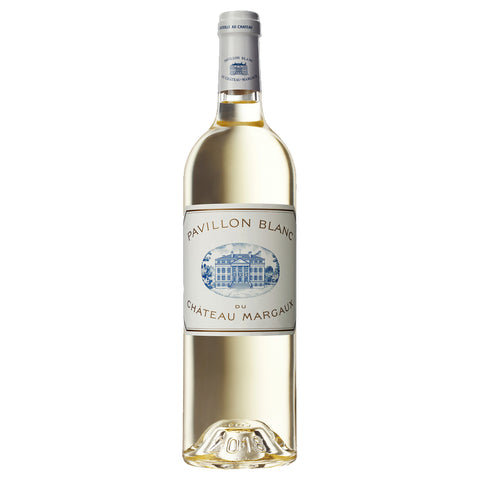 Pavillon Blanc du Château Margaux Blanc 2018
It's amazing when you realize that the birth of what we know of as Chateau Margaux dates back almost 1,000 years! In the 12th century, the property was known under the name of "La Mothe de Margaux," which was reserved for use by royalty. However, vineyards were not yet part of the estate in those days.
The successive owners of La Mothe de Margaux were various people of noble birth. When the Lestonnac family took over, the estate started resembling the property we know of as Chateau Margaux today. Pierre de Lestonnac, over a ten-year period, from 1572 to 1582, restructured the property and moved it from growing grain to producing wine.
Tasting Notes
The nose begins a little reticent, requiring a fair bit of swirling to unlock youthful, pristine notes of freshly squeezed limes, lemon tart and fresh grapefruit with touches of sea spray, green mango and acacia with a waft of crushed rocks. The medium-bodied palate delivers a seriously racy backbone of acidity, supporting the super intense citrus and chalky flavors layers, finishing long with great purity.
Food Pairing
All types of seafood, shellfish, sushi, sashimi, veal, chicken, pork, and assorted cheeses.
Grape Variety: Sauvignon Blanc, Semillion
Country: Medoc, Bordeaux - France