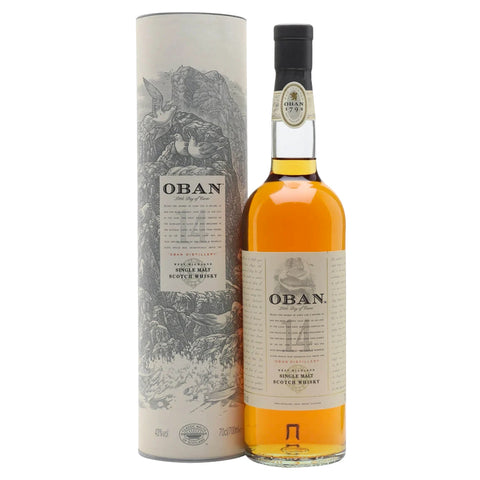 Oban 14 Year Single Malt Scotch Whisky
The Western Highland representative in Diageo's 'Classic Malt' series, Oban 14yo is a superb, full-blooded fruity malt with a whiff of heather and more than a hint of smoke.
Tasting Notes
Olive gold color. On the nose, rich sweetness and fruits, oranges, lemons and pears, with sea-salt and peaty smokiness. Full, and rich body. On the palate, mouth-filling late autumn fruits - dried figs and honey-sweet spices; followed by a smoky malty dryness. Long, smooth-sweet finish with oak-wood, dryness and a grain of salt.
Country: Highland - Scotland
ABV: 43%