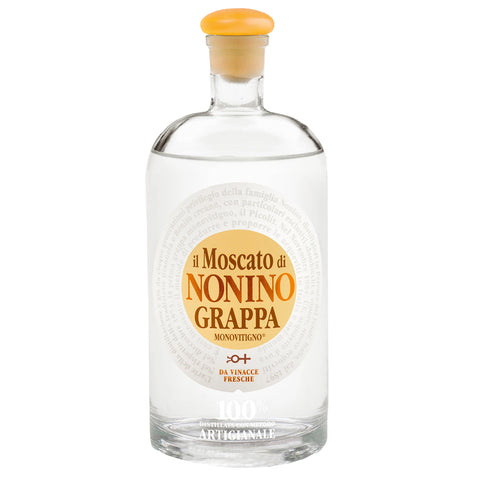 Nonino Il Moscato Grappa
37.400 JD
44 JD
you save 6.600 JD
The art of distillation has been a Nonino Family privilege since 1897. Quality, innovation, research, professionalism and love for their work are their distinctive mark. Nonino distillates in fabulous cocktails and aperitifs for the happiness of the palate and the spirit. Suggested by international mixologists everywhere in the world. Nonino cocktails and Aperitifs: to be tasted in company to celebrate an anniversary, to relax after an intense working day or before flinging into a love declaration, while listening to your favorite music or as the perfect beginning of a romantic evening!
Selected and destalked pomace, harvested fresh and soft, of Moscato grapes
Tasting Notes
Elegant, aromatic, soft and sensual with the perfume of roses, sage and vanilla.
Food Pairing
Usually enjoyed as a digestif by the Italians. Grappa is best enjoyed after a meal accompanied by fresh fruit such as peaches, pears, apples, pineapple, and berries. It also pairs well with dessert.