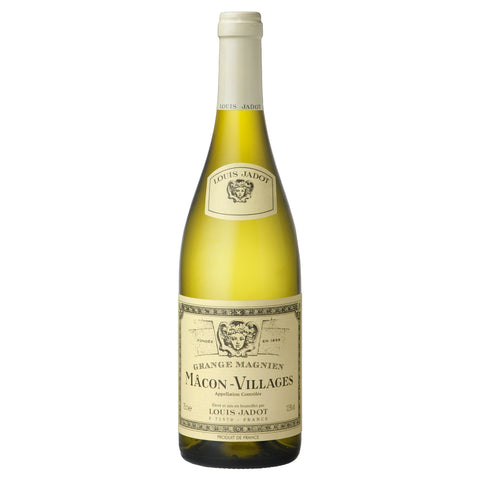 Louis Jadot Mâcon-Villages Grange Magnien 2015
An extremely well made and balanced Chardonnay showing lovely ripe fruit of the region that gives a well balanced wine with with a soft, gentle creamy mouth feel with crisp apple characters balanced by just enough acidity.
Part of the wine is fermented in vats and the other in oak barrels in order to have a fresh and fruity wine with a good structure.
The Mâcon Villages area is located in the southern half of Burgundy, close to the Beaujolais area. This appellation is the largest of the Mâconnais area, covering about 2500 ha of vineyards and 43 communes. Mâcon Villages are only white wines.
Tasting Notes
With aromas of hazelnuts, toasted almonds, grapefruit and lemon, the wine has palate flavours that are harmonious, fresh and full.