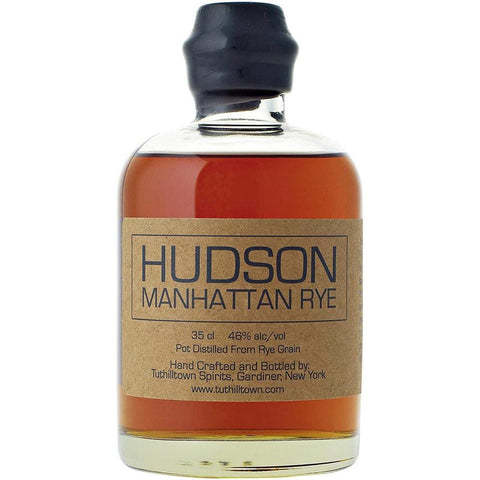 Hudson Manhattan American Rye
New York is home to many amazing things, like the Empire State Building, more pizza than you could eat in five lifetimes, and Tuthilltown Spirits - makers of the excellent Manhattan Rye! Harking back to the pre-Prohibition days where whiskey-makin' was all the rage in New York, this tipple is a stunning base for the cocktail that shares its name.
Tasting Notes
On the nose, honey'd cereal, baked strawberry and a dusting of cinnamon. On the palate, cedar, vanilla pod earthiness, a core of juicy apricot. Peppercorn, polished oak and green apple on the finish.
Country: USA
ABV: 46%