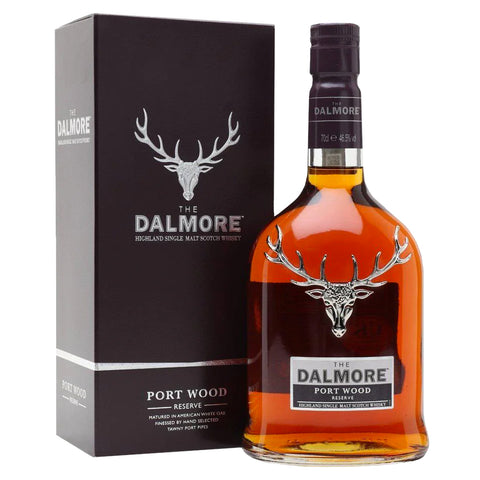 Dalmore Port Wood Single Malt Scotch Whisky
The fruit of Dalmore's experiments with casks from around the world, this port wood reserve marries Dalmore's weighty whisky with thick port-cask fruit and spice. Matured first in American white oak bourbon casks, it is then finished in port pipes from W&J Graham before being bottled at a punch 46.5%. Creamy and fruity with controlled sweetness.
Tasting Notes
On the nose, sweet red berries, Seville oranges, plummy fruits and sticky toffee pudding. On the palate, nectarines, creamy caramel, roasted chestnuts and Java coffee. Rich plums, sultanas, Sanguinello blood oranges and macerated cherries on the finish.
Country: Highland - Scotland
ABV: 46.5%