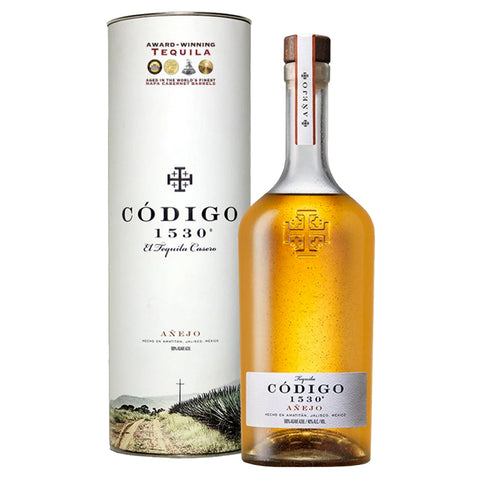 Código 1530 Añejo Tequila
Every drop of Código 1530's offerings, have been perfected over several generations the way one would a homemade recipe embracing time-honored customs without ever veering from the traditions of the Los Bajos region and its tequilieras and jimadors. The tequila begins with fully-matured agave, which is cooked in stainless steel ovens, fermented utilizing an organic family baker's yeast in Amatitán, and distilled twice in stills handmade by the distilling family themselves.
Código 1530 Añejo has been lauded by Tequila experts as the finest Añejo tequila available. The Añejo is a private recipe, refined over many generations by an artisan distilling family in Amatitán. Aged for 18 months in the finest Napa Valley Cabernet French White Oak wine barrels.
Tasting Notes
Refined, elegant and expressive – hints of fruit, mingled with oak, touches of vanilla and a bit of spice.
ABV: 40%
Country: Mexico