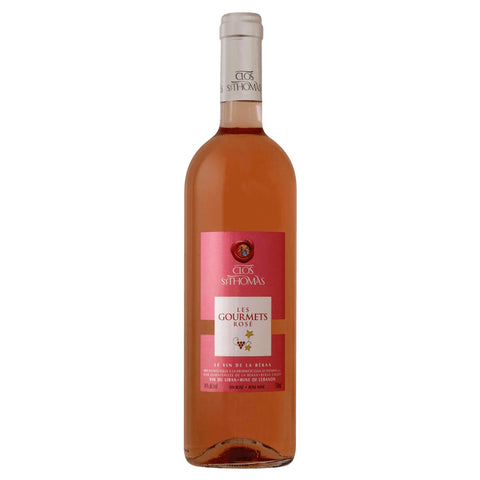 Clos St. Thomas Les Gourmet Rose
Three different grape varietals were combined to create this product: Cinsault provides the smoothness, Grenache provides the fruity flavor, and Carignan provides the peppery and fresh taste.
Tasting Notes
The wine is a vibrant shade of pink. It has a distinct, primarily fruity scent with overtones of flowery and mineral. This wine has a ton of flavor and is smooth to the palate.
Food Pairing
Pair with flatbreads, red meats and pickles.

Grape Varieties: Cinsault, Grenache and Carignan
Country: Lebanon - Bekaa Valley