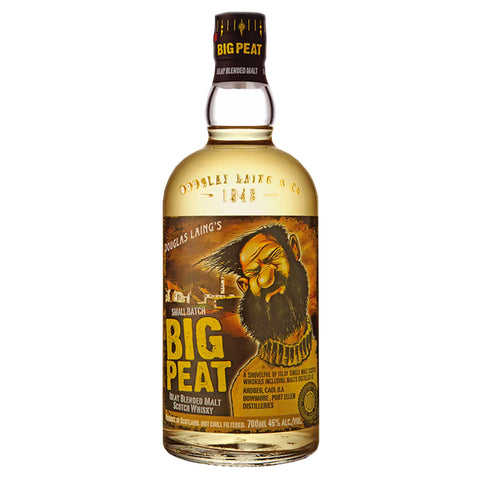 Big Peat Blended Malt Scotch Whisky
A big bodied blended malt from Islay. It comprises malt whisky from Coal Ila, Bowmore, Ardbeg and Port Ellen. Big Peat is a great whisky with lots of peaty character.
Tasting Notes
Nose: Warm slabs of tangy peat. Hints of chocolate, coffee and cedar with spices, walnuts and almond. A touch of cinnamon with oily smoke.
Palate: Simple, easy going, but delicious. Notes of heavy smoke, cut grass, peanut, spices and peat.
Finish: Quite abrupt with cut grass, coastal notes and smoke.
Country: Islay - Scotland
ABV: 46%